7/10
Wade Black is for me the former singer of Crimson Glory. Then I have found out he´s been in a few other bands and projects, but will this be his grand comeback?
If you don´t like Mike Howe of Metal Church and his singing technique – you don't have much to get out of this album.
Its classic US heavy metal in a modernized version.
I for one like what I hear. This kind of album you just get stuck listening to. Maybe as a band, one in a million, but something there that catches my interest.
"Whisky" is a song that by the looks of it and lyrically is snatched from the glam rock scene of the 80s but here its formed into a bearable song and not that very foolish either if you don't pay too much attention to the lyrics.
"Sacred Shrine" lets guitarist Martin Jepsen Andersen shows his skills and the song itself turns out to be one of the better ones on the album."I stand" is one of the albums more heavy tunes.
"Ashes of the black rose" sounds like Kamelot with a different singer. And at the end you find one high speed attack of a song "The Show". Both title and tempo is made to be the opener of the bands future shows. Final song "Nightmare" are flirting with some kind of second rate Rammstein clone musically.
All i have to say is go out and get one copy of this record. This will maybe make your summer.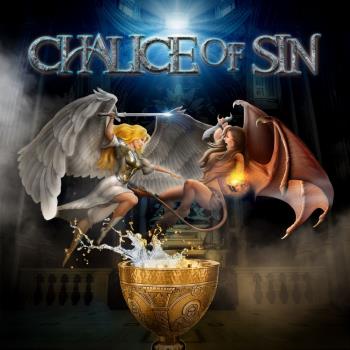 Band Chalice of sin
Title Chalice of sin
Label Frontiers Records
Date of release 21/06/18
Rate 7/10
Country of origin USA
Playing time 48.42